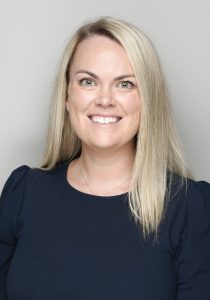 Swiss International School, Dubai, are delighted to announce the appointment of Ms Ashley Fitzgibbons as the Head of Boarding, with effect from August 2022. The current Head of Boarding, Mr David McKeown, will be returning to the UK after more than 12 years in Dubai, to assume the position of Head of Boarding at Truro College. The school wish David every success in his new role and thank David and his family for the care and support they have provided to our boarding students.
Ashley has 12 years of experience in education, with the last four at SISD as an MYP & DP teacher, alongside her role as Deputy Head of Secondary (Pastoral). Her educational background includes a Bachelor of Commerce, Postgraduate Diploma in Education (Business) and a Professional Diploma in Mathematics.
Ashley has worked with the boarding staff and students on a day-to-day basis during her time at SISD. She is familiar with the boarding environment at the school, knows the boarding students well and we anticipate a very smooth and seamless handover process, which David and Ashley have already begun.
Ashley is particularly passionate about student wellbeing, ensuring ongoing student voice, regular celebration of success, and maintaining that students are at the centre of the learning process.
As the boarding at SISD continues to grow, the staff team will be increased, and we will let you know details of the new appointments in due course.
Categories:
TIOB News