---
Date: February 2, 2024
Time: 13:00 – 15:00
Cost: TIOB Full Member – £110, Non-member Rate – £220
Audience: Heads, SLT, Heads of Boarding, Houseparents
Platform: Zoom (online) – 1/2 day Seminar
---
Course outline:
In many schools, the recruitment and retention of boarding staff have been problematic. In surveys run by BSA and TIOB in 2023, this was a main concern for boarding leaders. Many boarding staff also reported considering leaving the profession or feeling stuck in terms of career progression.
In this interactive seminar, boarding leaders will share practices which have had a positive impact on recruitment and retention in their settings.
Learning Outcomes:
Effective advertising
Creative recruitment
Engaging day staff with boarding
Induction and mentoring
Training and CPD
Speakers: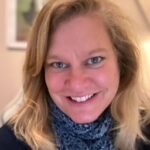 Emma Custodio, Director of Boarding, Royal High School Bath
Emma is currently Director of Boarding at The Royal High School, Bath and she has enjoyed working at a variety of models of boarding schools (Sherborne, Headington, Benenden and now Royal High School Bath), developing her own career over 24 years. Her foray into boarding began as a Deputy Housemistress setting up a new girls' boarding house with no prior knowledge or experience of boarding schools, just a PGCE in my pocket and the unknown ahead! Having been inspired by the Housemistress she worked for, she absolutely fell in love with my role, particularly caring for boarders and being a part of the boarding community, as well as having a meaningful impact on the boarders' lives. In return she would like to try to inspire others who work with her, give them opportunities to develop and teach them the skills required so that they might consider furthering their career in boarding.