---
Date: January 29, 2024
Time: 11:00 – 12:00
Cost: Member Rate – £65, Non-member Rate – £130
Audience: SLT, Heads of Boarding
Platform: Zoom (online) – webinar
---
Objectives:
In the current political context and its implications for the boarding sector, offering a balanced view can certainly be challenging. In this webinar, we will explore how to effectively advocate for the sector and our schools. We will also focus on how to discuss politics and political engagement with other stakeholders (be they parents, colleagues or boarders) while avoiding staying as neutral and balanced as possible.
Topics will include:
What political engagement means on a school level and an individual level
Current political context
Helpful do's and don'ts.
Learning Outcomes:
To understand the opportunities and challenges of political engagement.
Speakers: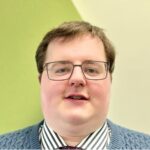 Matthew Dent, ISC's Public Affairs and Policy Officer
Matthew is ISC's Public Affairs and Policy Officer – leading engagement with politicians and policy formers in Westminster, as well as supporting the All-Party Parliamentary Group on Independent Education. Alongside Westminster public affairs, Matthew acts as resource for the whole sector, providing guides and support for schools engaging their local politicians. Matthew joined ISC in late 2018, and has supported their work through the 'Abolish Private Schools' campaign, the 2019 General Election, the response to COVID-19, and the present Labour policy on VAT and charitable tax changes. Prior to joining ISC he worked in Parliament as a research assistant for an MP from the South West – gaining insights he uses daily supporting schools to influence their own MPs.
---