Career Coaching and Mentoring
Study Days for this module are:
Study Day 1, December 8, 2023
Study Day 2, January 19, 2024
Study Day 3, March 11, 2024
All study days will be online via Zoom.
Timings for each study day: 10:00am – 15:30pm GMT
Sessions will Include:
Skills audit and evaluation
Imposter syndrome, Guest Speaker Angela Cox
Destructive behaviour, patterns and habits, Guest Speaker Angela Cox
Changing role, adapting and embracing change
Responding to challenge – Guest Speaker
Noticing and solving problems
Coaching culture and listening
Mentoring
Groups tasks, case studies and discussion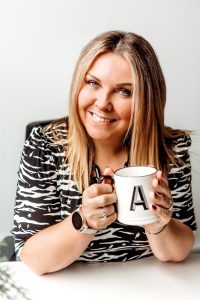 Angela Cox
Angela Cox is on a mission to help professionals escape pretending, people pleasing and perfectionism and be brilliant by being themselves.
Angela is a multi-award-winning executive coach, 2 x best-selling author, podcast host and founder of Paseda360, a revolutionary coaching method and training academy.
After a career in senior and executive transformation and strategy roles in large corporations, she left the rat race and set up her own coaching practice in 2018.
Angela is an Association for Coaching Master Coach & Fellow with more than 5000 coaching hours under her belt. She holds an Executive Coaching Diploma from Cambridge University and PG Cert in the Psychology & Neuroscience of Mental Health.  She is an accredited psychotherapist, NLP Master, Clinical Hypnotherapist, and an accredited Havening Techniques Practitioner.
A proud empath, Angela blends backbone with a huge amount of heart.
Learning Outcomes
Gain insight into strengths and areas for development.
Self-awareness.
Confidence.
Empowerment.
Career satisfaction.
Career progression.